アソシエイテッド RC10 SC5M キット
RC-10SC5M / 57,000 yen
 アソシエイテッドのコンペティションオフロードカーRC10B5M/T5Mのプラットフォームをベースに、ショートコーストラックへと進化させたRC10SC5M。90%近くのパーツをB5M/T5Mと共通化することで、複数のカテゴリーを走行させるユーザーにとって走行コストを抑えることが可能です。もちろんコーナーリングスピードの速さと安定したハンドリングは高いレベルで融合し、さらにこのチームキットではV2スレッデッドショックやVTSスリッパークラッチ、アルミ製のファクトリーパーツなどを標準装備し、すぐにレース参戦できるレベルに仕上がっています。
Based on Associated Competition Off-Road Car RC10B5M/T5M platform, RC10SC5 M which evolved into a short course truck. By sharing nearly 90% parts with B 5 M/T5 M, it is possible to reduce running costs for users who drive in multiple categories. Of course, the speed of cornering speed and stable handling are integrated at a high level, and furthermore this team kit is equipped with V2 threaded shock, VTS slipper clutch, aluminum factory parts as standard, finished to the level where you can race participate immediately It is.
●B5Mミッドモーターデザインをベースに、ショートコーストラック用プラットフォームに適合
●ナロー化されたアルミシャーシとミッドシップモーターで重量物の集中化を促し、ハイグリップのオフロードトラックでのハンドリングを改善
●2セルサドルパックバッテリーとと2セルショートサイズバッテリーに適合
●3mmシャフトと低摩擦Oリングを装備した12mmビッグボア V2アルミショック
●軽量なアルミ製トップシャフト、ハードギヤ、プレシジョンベアリング、タングステンカーバイド ボールデフで仕上げられた4ギヤトランスミッション
●プロラインSC5Mクリアボディー付き
●ファクトリーチーム アルミ製リヤ ボールスタッドマウント
●新しいインラインフロントサスペンションにはヘビーデューティステアリングとキャスターブロックを装備
●前後ハブはキャスターとトレーリングアクスルを容易に調整できるスリーブインサートシステム
●スキッド角は25度と30度から選択可能
●ワンピースのフロントアクスル/ヘックスアダプターと大きなフロントホイールベアリングにより耐久性を向上
●より精密なアッカーマン調整用の水平ボールスタッドを備えたフルベアリング ステアリングシステム
●ヘビーデューティのボールカップとボールスタッドにより、最大限のサスペンション作動域を実現
●リアハブには大型のリアホイールベアリングを搭載
Based on the B5M mid motor design, it conforms to the short course track platform
Narrowed aluminum chassis and mid ship motors encourage concentration of heavy items and improved handling on high grip off-road trucks
Suitable for 2 cell saddle pack battery and 2 cell short size battery
12mm big bore equipped with 3mm shaft and low friction O-ring V2 aluminum shock
4 gear transmission finished with lightweight aluminum top shaft, hard gear, precision bearing, tungsten carbide ball differential
Proline SC5M with clear body
Factory Team Aluminum Rear Ball Stud Mount
New Inline Front Suspension Equipped with Heavy Duty Steering and Caster Block
Front and rear hubs can easily adjust caster and trailing axle sleeve insert system
Skid angle can be selected from 25 degrees and 30 degrees
Improve durability with one piece front axle / hex adapter and big front wheel bearings
Full bearing steering system with horizontal ball stud for more precise Ackerman adjustment
Heavy duty ball cup and ball stud realize the maximum suspension operating range
 Rear hub with large rear wheel bearings
組み立て参考例 (キット本体は未組み立て、ボディは未塗装です。RC装置、モーター、ピニオンギヤ、バッテリー、ホイール、タイヤ等は別売りです。)
Assembling example (kit body is not assembled, body is unpainted.RC device, motor, pinion gear, battery, wheel, tire etc. are sold separately.)
Above pictures are the assembled proto type.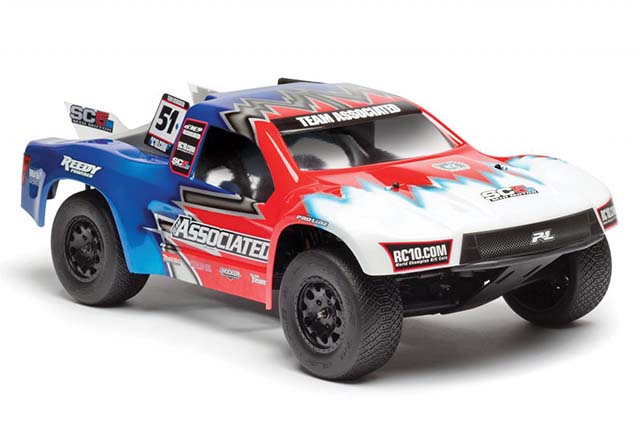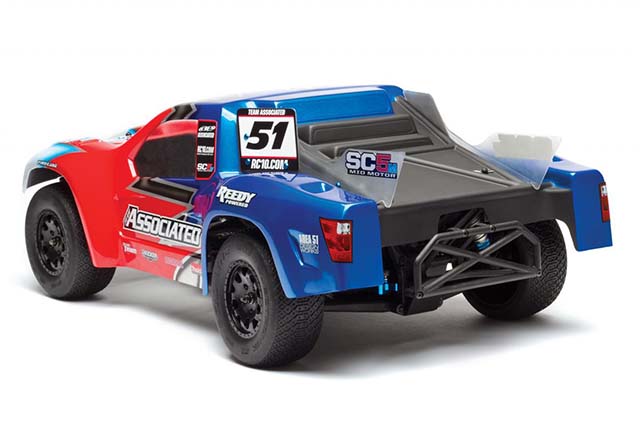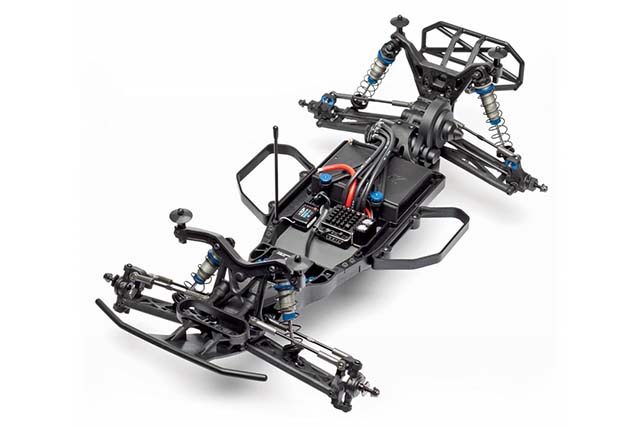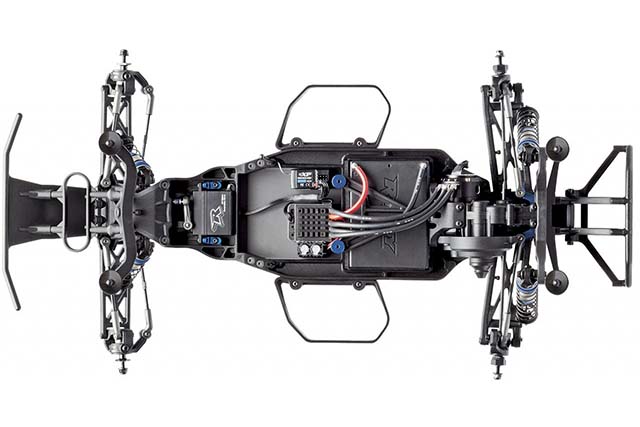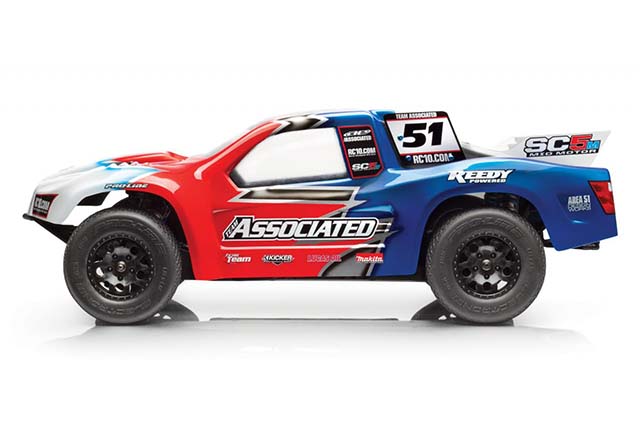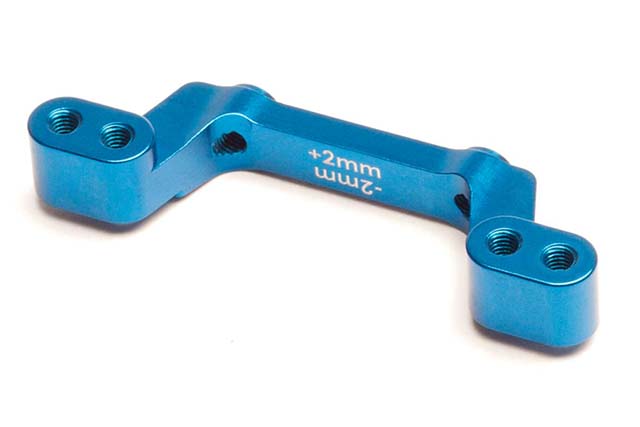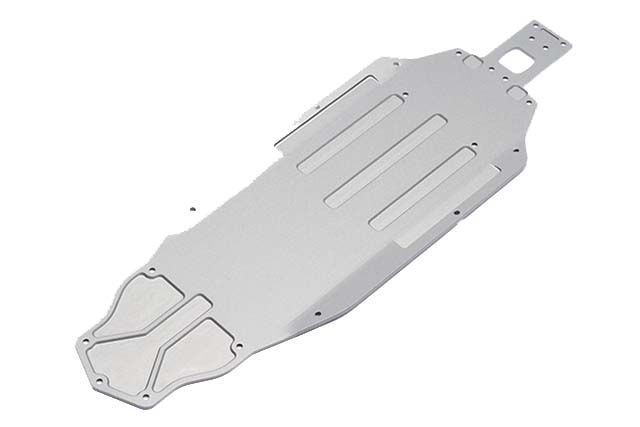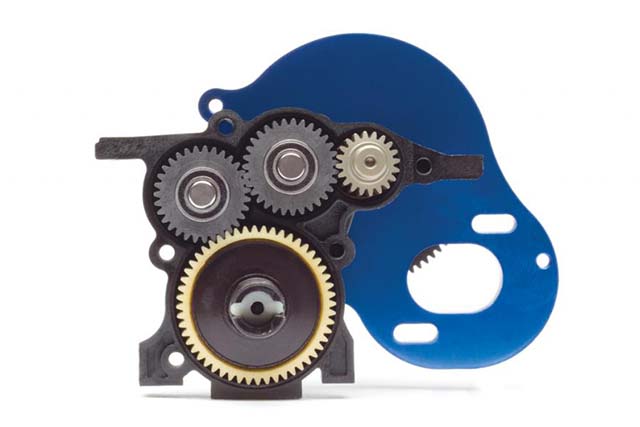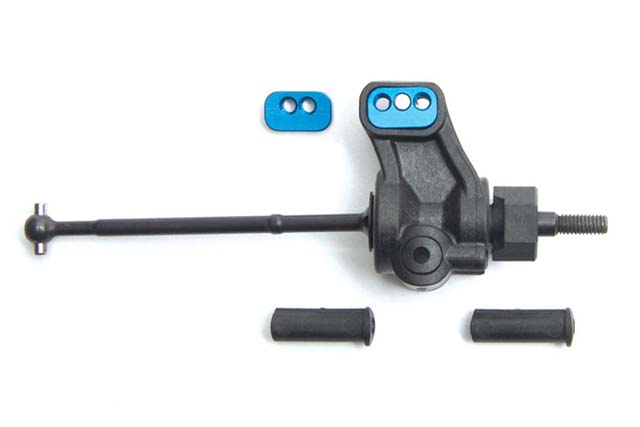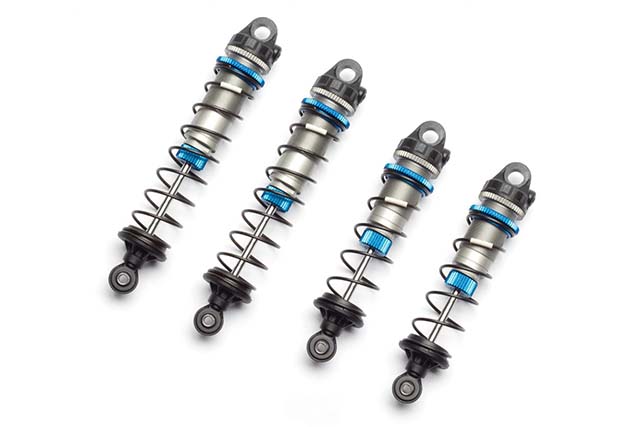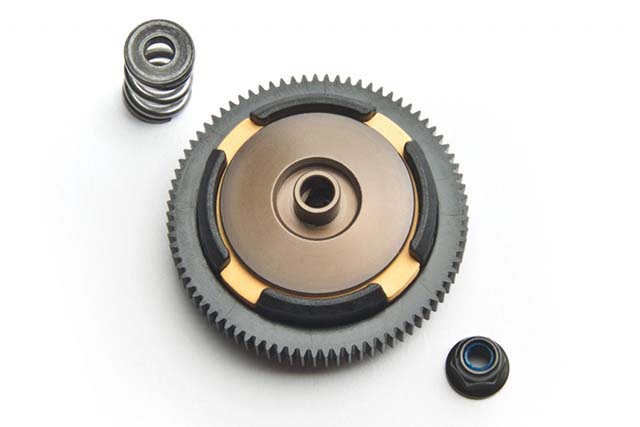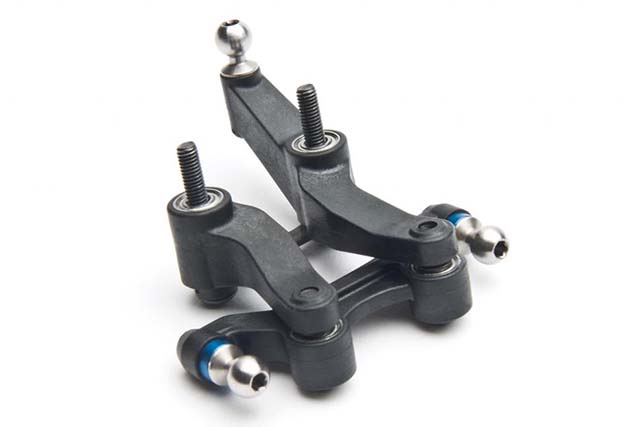 Manual & Setting
Set-up Sheet
Track
Driver
Date
Download
Parts List
▼アソシエイテッド / ASSOCIATED
▼シャーシパーツ / CHASSIS PARTS
▼駆動系パーツ / DRIVE TRAIN PARTS
▼サスペンションパーツ / SUSPENSION PARTS
▼ボディ / BODIES
▼タイヤ / TIRES
▼ホイール / WHEELS
▼ギヤ / SPUR & PINION GEAR
▼ベアリング / BEARINGS
▼スクリュー / SCREWS
▼デカール / DECALS
▼その他 / OTHER
▼ケミカル / CHEMICALS
▼工具 / TOOLS
▼その他 / OTHER