アソシエイテッド RC10TC7.1 ファクトリーキット
RC-10TC71 / 73,700 yen

 アソシエイテッドの競技用ツーリングカーRC10TC7が、グリップの高い路面で大きなアドバンテージを獲得する進化を遂げました。ショートサイズながら大容量を実現したショートFOXショックを装備し、圧倒的な低重心化も実現。重量物の集中化も促進し、運動性能も高めています。ナロー仕様のメインシャーシはフローティング サーボマウントやワンピース モーターマウントでしなやかな特性に仕上げ、スムースなコーナーリングを可能にしています。駆動系ではダブルジョイントのフロントDCVドライブシャフトを新たに装備し、舵角が増えた状態でもフリクションロスを軽減。モーターパワーをすみやかな加速へとつなげます。
Associated competition tooling car RC10TC7 has evolved to acquire a great advantage on a high grip road. Equipped with a short FOX shock which achieved a large capacity while short-sizing, it also realized overwhelming low center of gravity.
 It also promotes the concentration of heavy objects and improves exercise performance. The narrow main chassis has a supple characteristic with a floating servo mount and a one piece motor mount, enabling smooth cornering. In the drive system, a double front joint DCV drive shaft is newly equipped to reduce friction loss even when the steering angle increases. It will lead to a prompt acceleration of the motor power.
■カシマコート 新型ショートFOXショック
■ダブルジョイント DCVドライブシャフトアセンブリ
■交換可能なスチールアウトドライブを備えたフロントスプール
■最適化されたフレックス特性を備えたナロー メインシャーシ
■カーボンコンポジット サスペンションパーツ
■ワンピース モーターマウント
■高効率 ローフリクション ドライブベルト
■低重心デュアルベルクランク ステアリングシステム
■フローティング サーボマウント
■最大限のパフォーマンスを最小限のメンテナンスで実現するリヤ ギヤデフ
■チタン製ターンバックル(ターンバックルアイレット付)
■22個のプレシジョン ボールベアリング
■ Kashima Court New Short FOX Shock
■ Double Joint DCV Drive Shaft Assembly
■ Front spool with replaceable steel out drive
■ Narrow main chassis with optimized flex characteristics
■ Carbon Composite Suspension Parts
■ One piece motor mount
■High Efficiency Low Friction Drive Belt
■ Low center of gravity dual bell crank steering system
■Floating servo mount
■ Rear gear differential that realizes maximum performance with minimal maintenance
■ Titanium turnbuckle (with turnbuckle eyelet)
■ 22 precision ball bearings
組み立て参考例 (キット本体は未組み立てです。RC装置、ボディ、ポリカーボネイト用塗料、モーター、ピニオンギヤ、バッテリー、ホイール、タイヤ、タイヤインナー等は別売りです。)
Assembling reference example (kit body is not assembled.RC equipment, body, paint for polycarbonate, motor, pinion gear, battery, wheel, tire, tire inner etc. are sold separately.
Above pictures are the assembled proto type.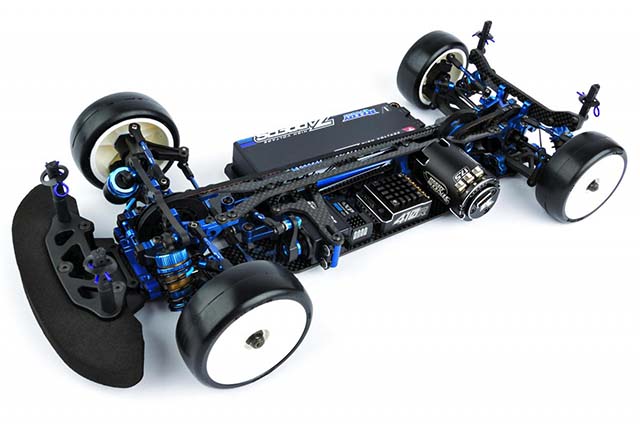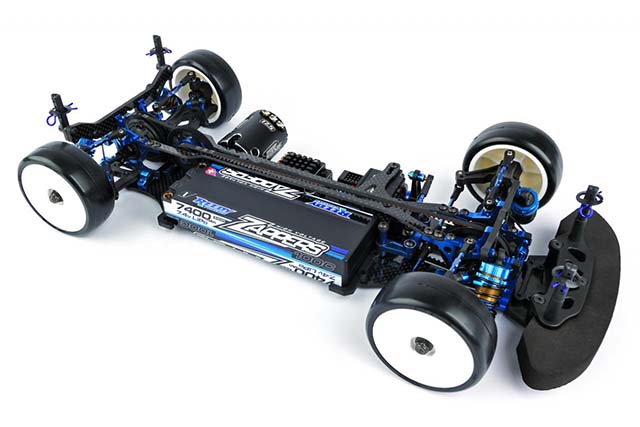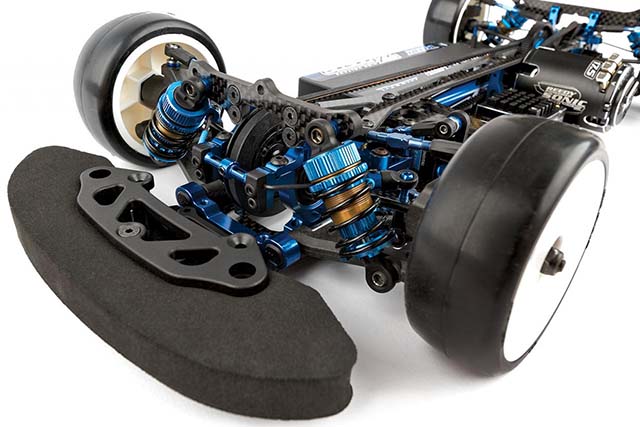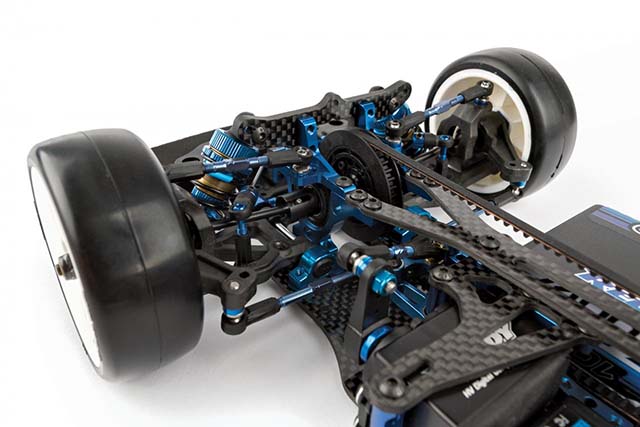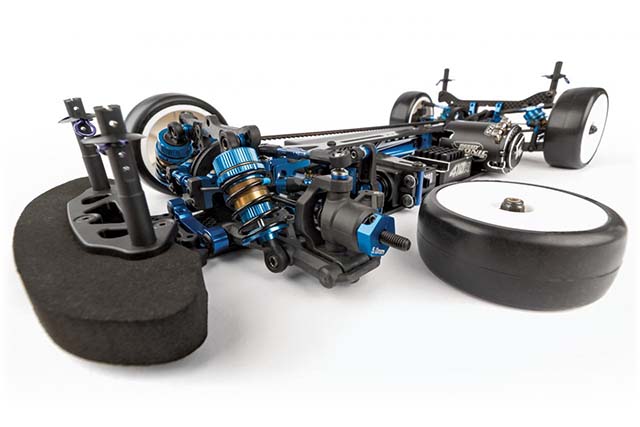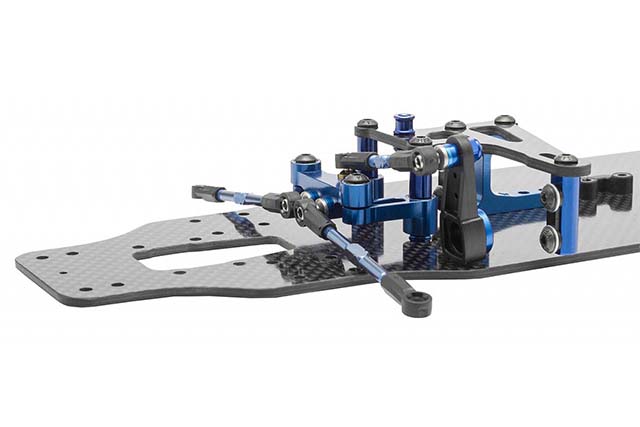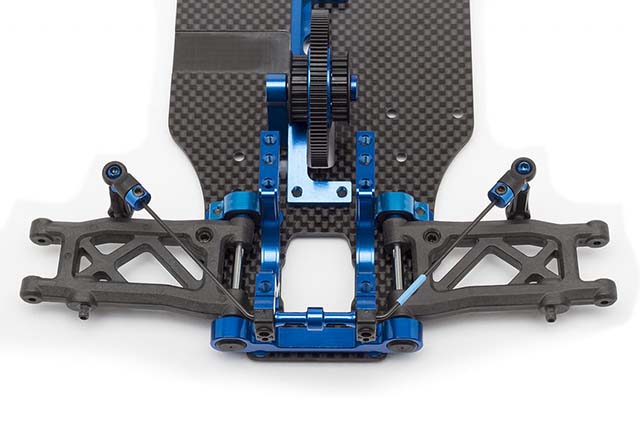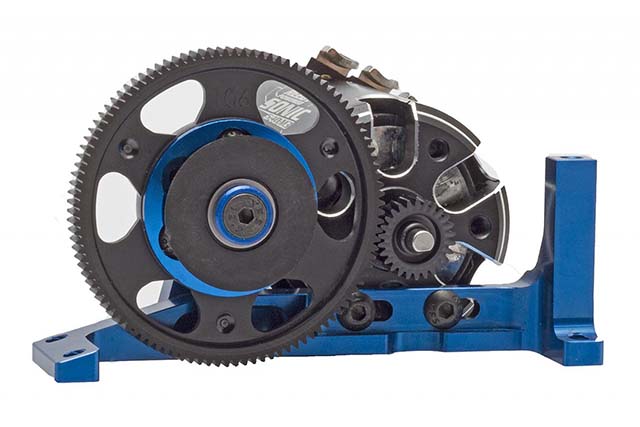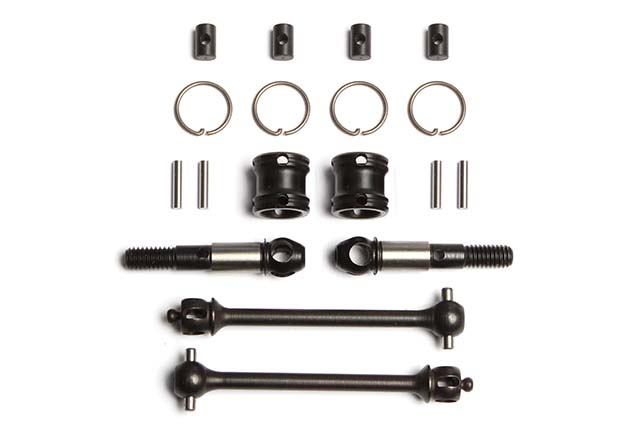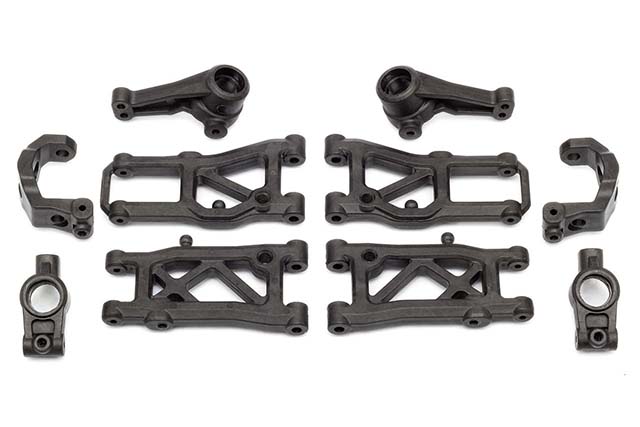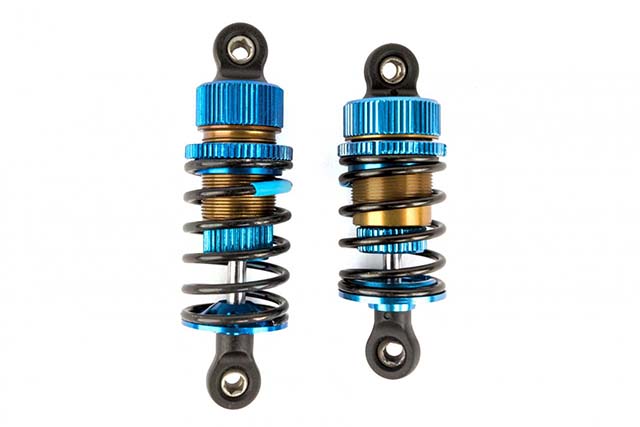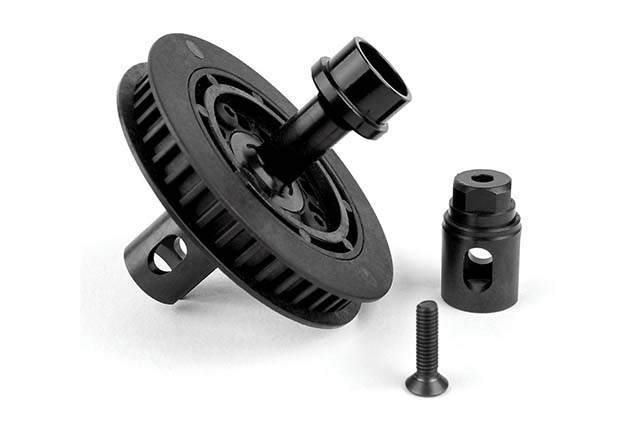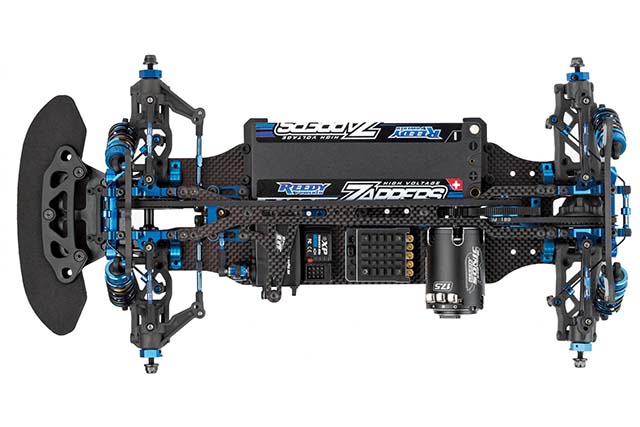 Manual & Setting
Set-up Sheet
Track
Driver
Date
Download
Parts List
▼モーター / MOTORS
▼シャーシパーツ / CHASSIS PARTS
▼駆動系パーツ / DRIVE TRAIN PARTS
▼サスペンションパーツ / SUSPENSION PARTS
▼ホイール / WHEELS
▼ギヤ / SPUR & PINION GEAR
▼スクリュー / SCREWS
▼デカール / DECALS
▼その他 / OTHER
▼ケミカル / CHEMICALS
▼工具 / TOOLS
▼その他 / OTHER