アソシエイテッド RC10TC7.2 ファクトリーチーム キット
RC-10TC72 / 75,000 yen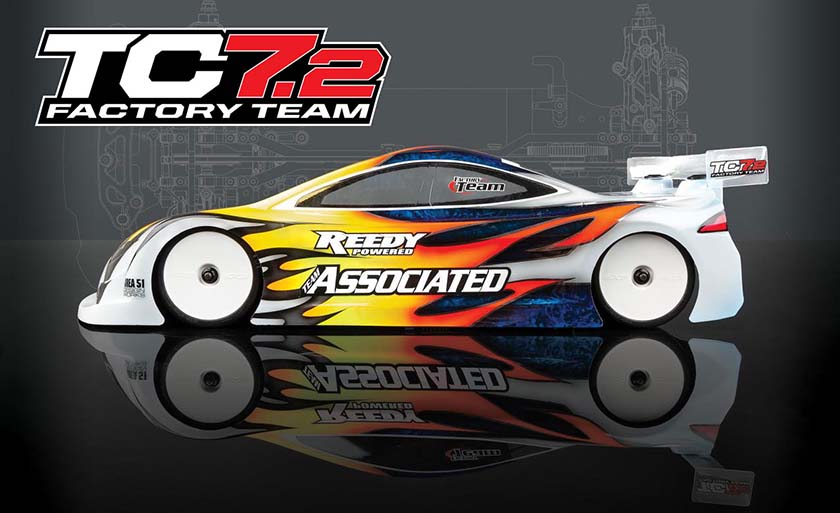 高速化するオンロードのレースシーンに対応するため、ツーリングカーにもさらなる性能の向上が求められています。TC7.1の後継モデルであるRC10TC7.2は、実績のあるサスペンション ジオメトリーを維持しながらも、昨今のレーシング クオリティに必要なフレックスバランスを洗練させています。
中央に配置したIFM(インライン・フレックス・マウント)モーターマウントは、レース路面に合わせてシャーシフレックスを微調整するための構造で、オプションのPCS(シャーシピッチ コントロール システム)と合わせて様々な状況に対応することが可能です。
また、TC7.2ではリヤ ギヤデフケースをアルミ製とすることで、放熱性を高めて安定したギヤデフ作動を獲得しています。フロントスプールも超高スチール製ドライブカップとアルミ製ジョイントを組み合わせた超軽量仕様で、最高レベルのレースで必要なすべてのコンポーネントを揃えています。
With current touring car platforms reaching higher plateaus of precision and performance, the engineers behind the doors of Area 51 wasted no time to ensure that the TC7 exceeds expectations. The TC7.2 comes packed with a host of new components and the features necessary to keep you on top.
As the on-road market advances at an ever-increasing rate, more is demanded from the chassis to accommodate the ultra-competitive racing classes. A successor to the TC7.1, the TC7.2 maintains the proven suspension geometry, but adds refinement to chassis balance and the flex necessary for today's racing class. The centrally positioned IFM (Inline Flex Mount) motor mount adds several mounting configurations to help fine-tune chassis flex to the racing surface, and has an integral mounting position for an optional chassis pitch control system (PCS). The TC7.2 also carries an all-new aluminum rear gear differential for the ultimate in precision and heat dissipation, as well as an ultra-light front spool assembly. Along with a list of new features, the TC7.2 Factory Team gives you everything you need to race at the highest level — all without sacrificing low part count or affordability. A well-refined racing chassis with success in its heritage, the TC7.2 Factory Team Kit is another "Champion by Design" from Team Associated! 
主な特徴
最大限の性能を発揮する新しい超精密アルミニウム製ギヤデフ
交換可能な超硬スチール製アウトドライブを備えた超軽量フロントスプール
ワンピースIFMモーターマウントシステム
長さ調整用の一体型キャンバーリンクマウント付き最新ベアリングキャップ
新型フローティングサーボマウント
調整幅の広い新バッテリーマウントシステム
フレックス特性を最適化した最新のナローシャーシ
シャーシフレックス特性をさらに調整するためのPCS(オプション)
カシマコート付きFOXショックシリンダー
フロントドライブ用DCVドライブシャフトアセンブリ
超軽量カーボンコンポジットサスペンションコンポーネント
アルミ製リヤCVボーン
プレシジョン ボールベアリング(26個)
Features
All-new, ultra-precise aluminum rear gear diff for maximum performance
Ultra-lightweight front spool with replaceable hardened steel outdrives
One-piece IFM (Inline Flex Mount) motor mount system
Updated bearing caps with integral camber link mount for ultra-fine link length adjustments
Updated floating servo mount
New battery mounting system for greater adjustability
Updated narrow chassis shape with optimized flex characteristics
PCS (Pitch Control System) option to further adjust chassis flex characteristics
FOX(R) Shock Bodies with Genuine Kashima(R) Coat, SS
DCV (Dual Constant Velocity) drive shaft assemblies included for front drive
Ultra-lightweight carbon composite suspension components
Aluminum rear CV bones
26 precision ball bearings
組み立て参考例 (キット本体は未組み立てです。RC装置、ボディ、ポリカーボネイト用塗料、モーター、ピニオンギヤ、バッテリー、ホイール、タイヤ、タイヤインナー等は別売りです。)
Assembling reference example (kit body is not assembled.RC equipment, body, paint for polycarbonate, motor, pinion gear, battery, wheel, tire, tire inner etc. are sold separately.
Above pictures are the assembled proto type.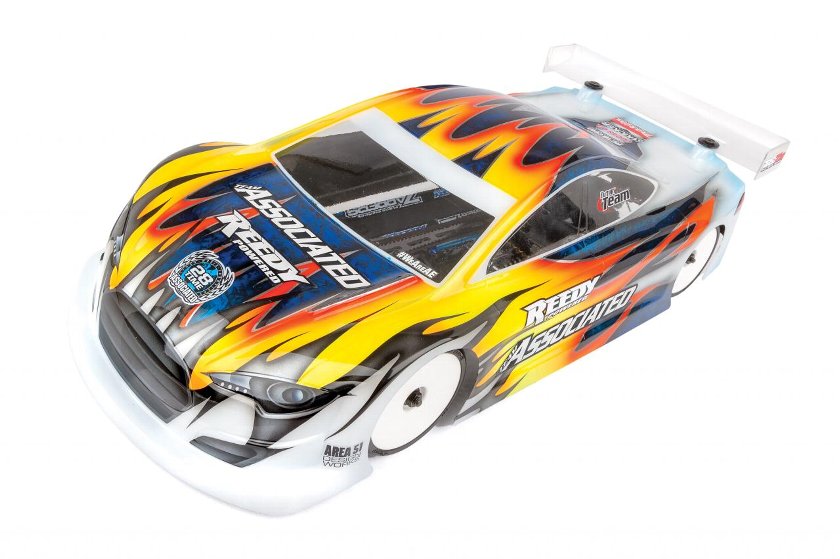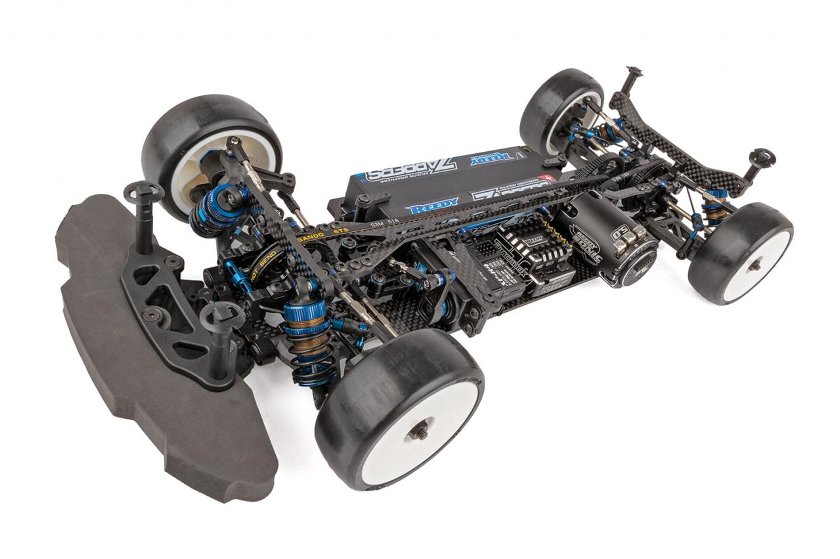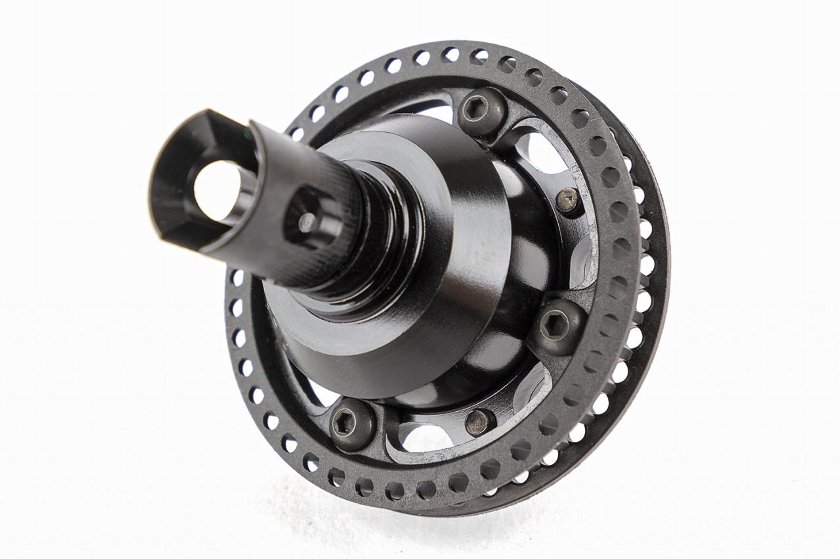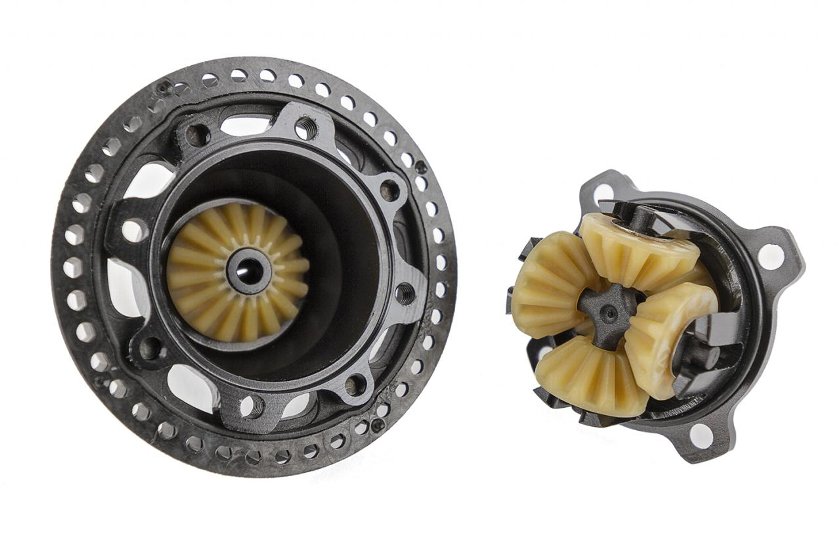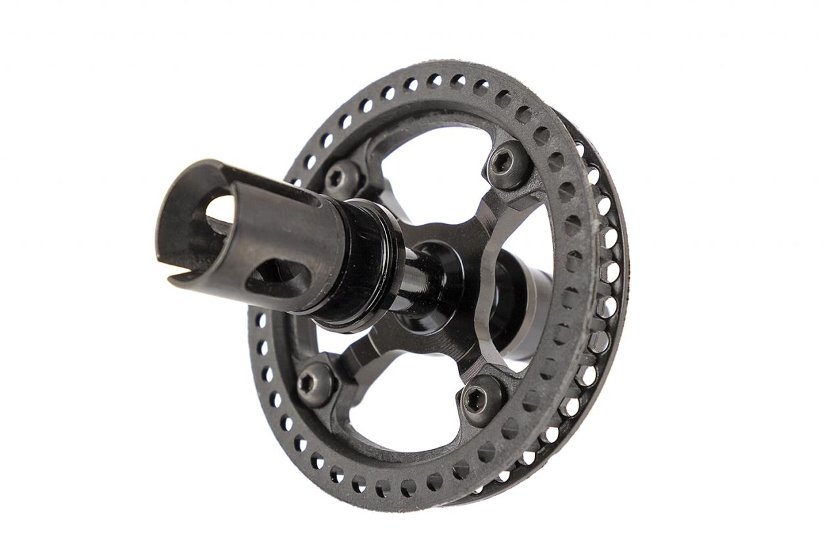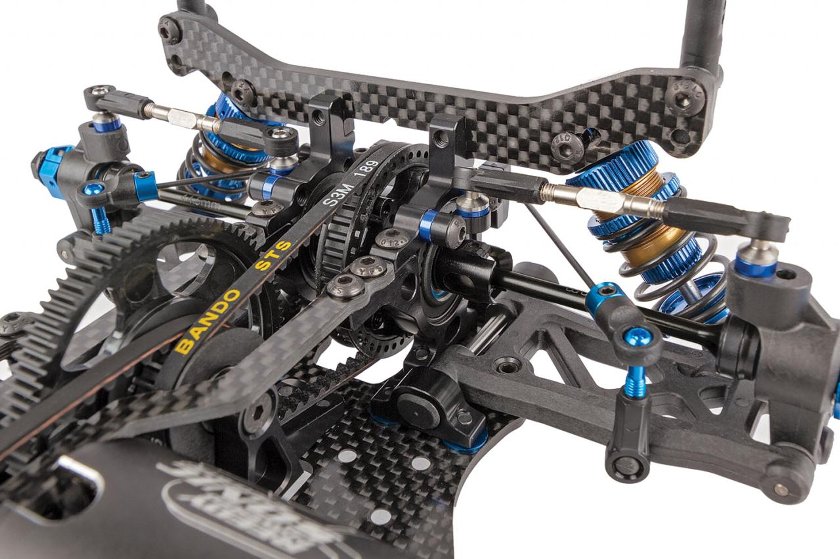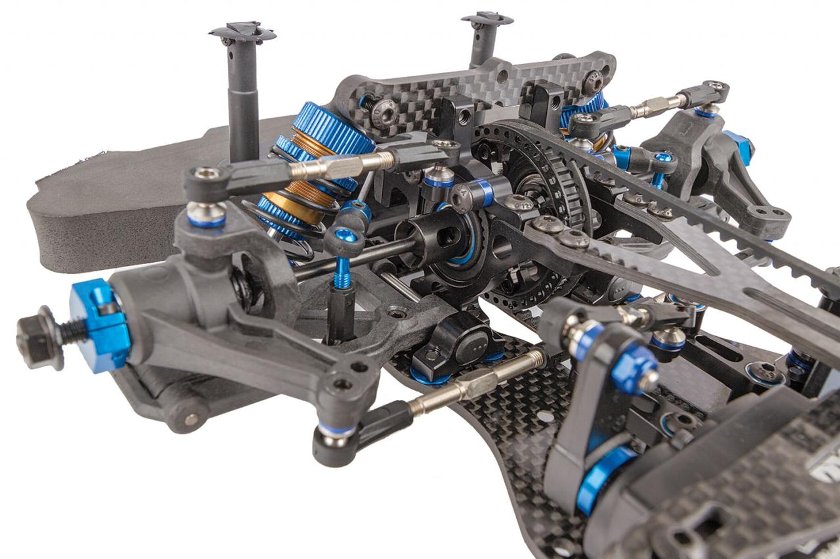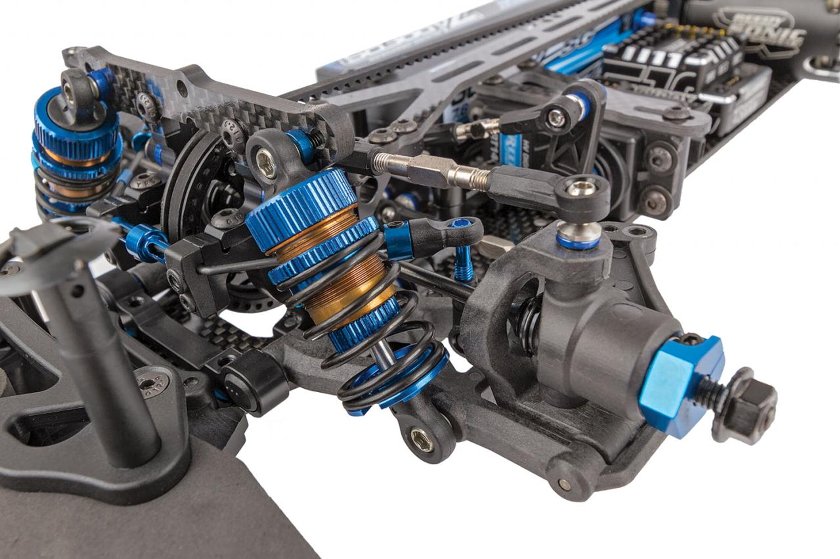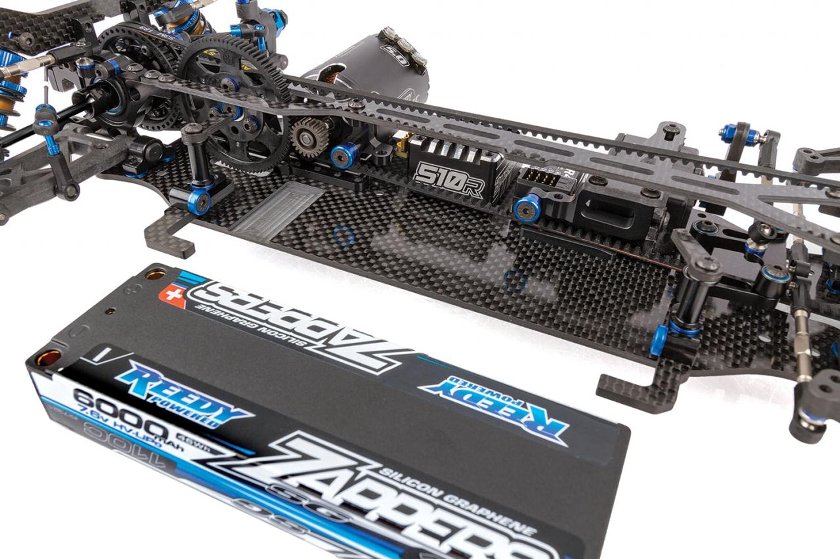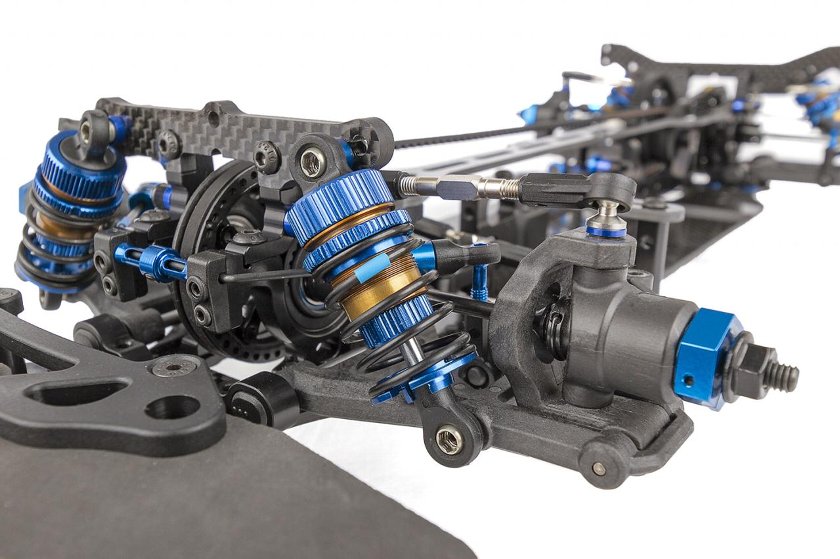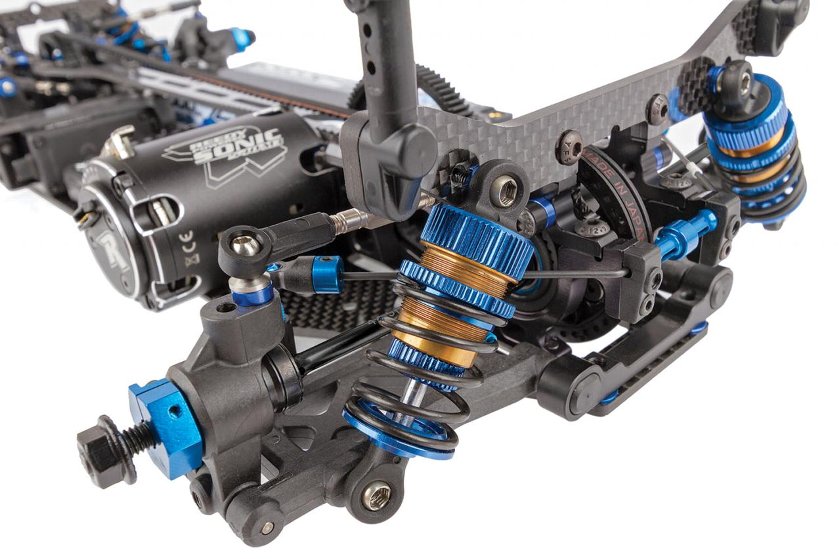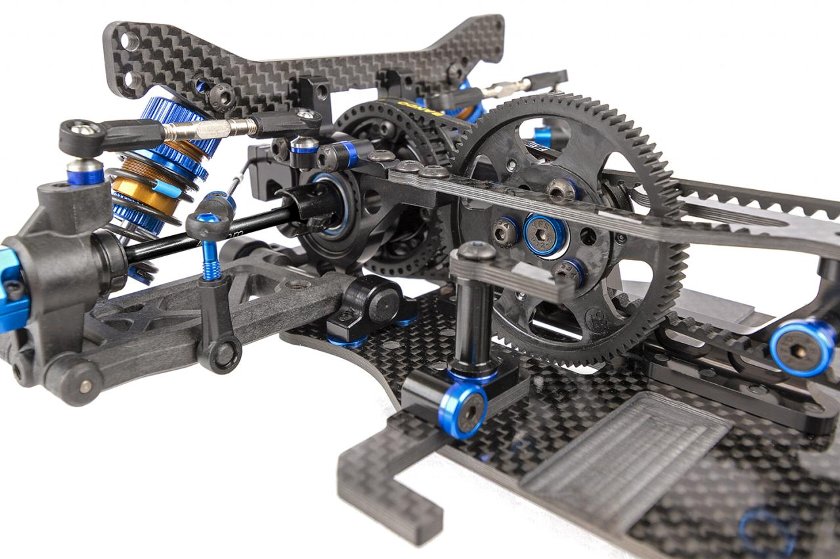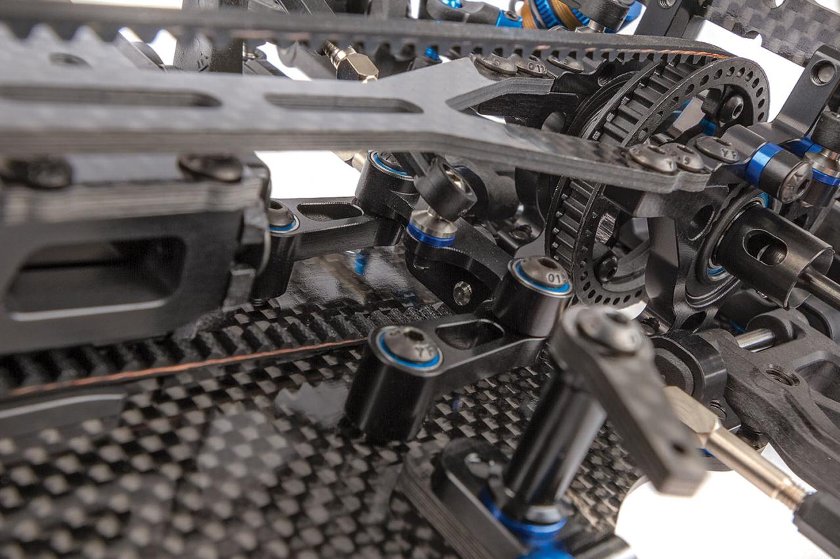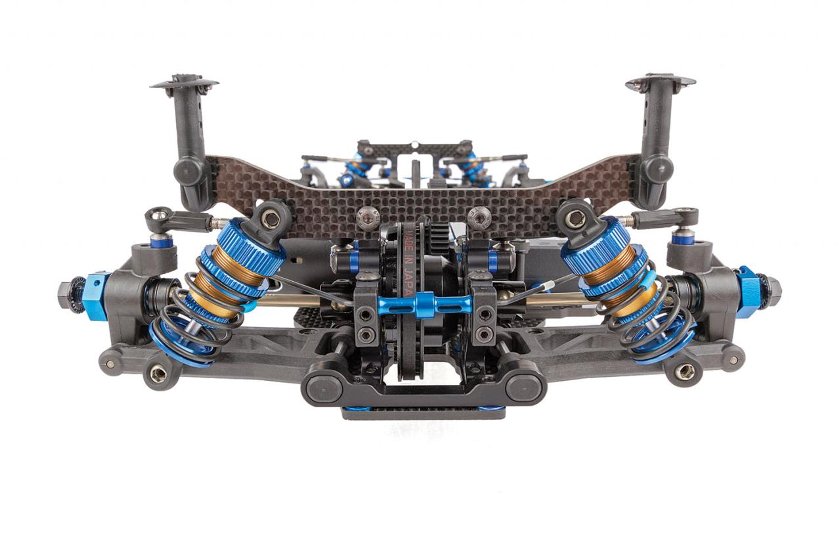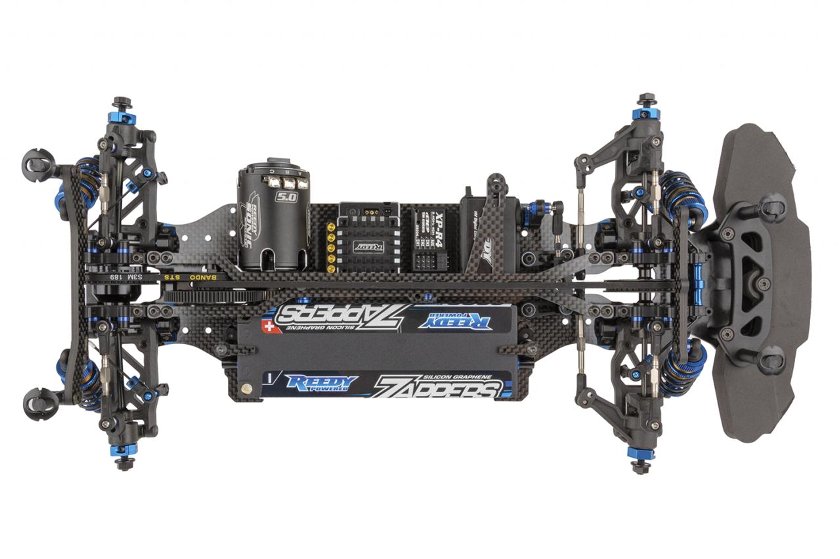 Parts List
▼モーター / MOTORS
▼シャーシパーツ / CHASSIS PARTS
▼駆動系パーツ / DRIVE TRAIN PARTS
▼サスペンションパーツ / SUSPENSION PARTS
▼ホイール / WHEELS
▼ギヤ / SPUR & PINION GEAR
▼スクリュー / SCREWS
▼デカール / DECALS
▼その他 / OTHER
▼ケミカル / CHEMICALS
▼工具 / TOOLS