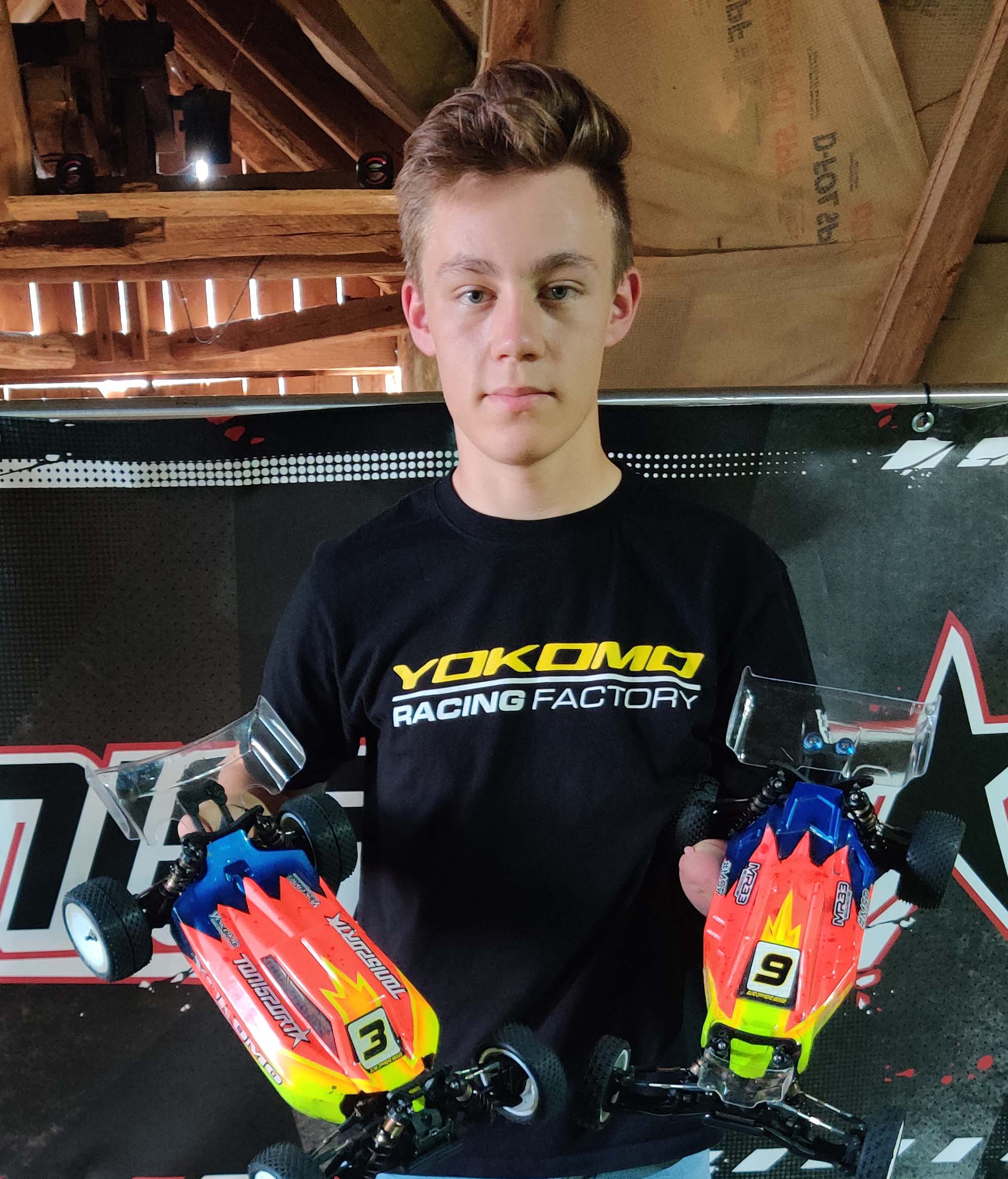 Tim Dübel
Tim Dübel
BIRTHDAY
生年月日
2003/03/18 ( 19 )
自己PR
My Name is Tim Dübel and i live in Detmold Germany (near Bielefeld). I started with Rc-Racing in 2017 and i am racing for Team Yokomo since the beginning of 2020.
I am racing in the 1/10 offroad car modified class and I am looking forward to reach the best possible results in every race for me.

Place 22 4WD Eos / Place 23 2WD Eos / juth 2 place German Nats Stock and 6 Place German Nats Stock / B Final Win Eos Stock 2018
9th place in 2WD Modified in the B-final at the EOS 2021.