RACE REPORT
Sep.23,2020
RACE REPORT レース報告
再開したETS(ユーロ・ツーリング・シリーズ)でロナルド選手が早くもTQ&WIN!!
Ronald gets TQ & WIN in the reopened ETS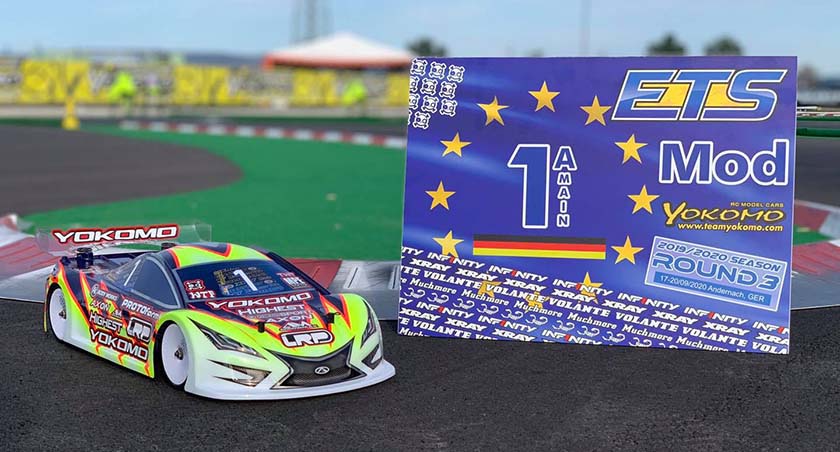 しばらくの間延期されていたETS(ユーロ・ツーリング・シリーズ)が再開、ドイツのAndernachにあるArena33 サーキットにて19/20シーズンのRound-3が開催されました。
このレースに出場したロナルド・フェルカー選手のマシンはもちろんヨコモBD10。セットアップの進んだ彼のマシンは素晴らしいパフォーマンスを発揮し、TQ&優勝という最高の結果をもたらしました。
The ETS (Euro Touring Series), which had been postponed for a while, has resumed, and the Round-3 of the 19/20 season was held at the Arena 33 circuit in Andernach, Germany.
Of course, the machine of Ronald Völker who participated in this race is Yokomo BD10. His well-set up machine performed great and gave the best result of TQ & Winning.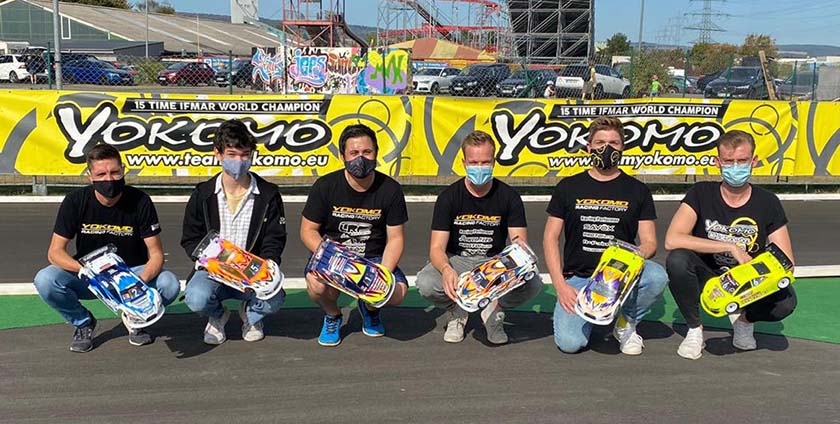 ロナルド選手からのコメント:
ドイツのAndernach-Arena33で開催されたETSは、優勝という形で完璧な週末を迎えることができました。
ヨコモのBD10は新品または中古のタイヤセットに関係なく、最初から最後まで完璧に機能しました。ETSチャンピオンシップのリードを伸ばしながら、これ以上のことを求めることはできませんでしたが、最も重要なのは、このような大きなイベントですべて一緒にレーストラックで素晴らしい時間を過ごしていたことです。個人的には、ピットで(または夕食時に)友人や競合他社との瞬間をたくさん楽しんでいます。それらの瞬間と思い出は、私のパフォーマンスと態度に大きな影響を与えています。
TONISPORTとETSのスタッフは、完璧に実行するために素晴らしい仕事をし、すべての人々が「covid」の制限を完全に順守しました。
ヨコモのチームメイトであるクリストファー・クラップ(8位)とプロストッククラスのアレックス・カンクラー(9位)は、このような競争の激しい分野で私たちにとって良い週末を迎えました。
Ronald wrote:
A perfect weekend ended with a victory at the ETS – Euro Touring Series in Arena33/Andernach, Germany.
My LRP powered Yokomo BD10 worked perfectly from start to end no matter if on a new or used set of tires. Setup sheets and car pictures to follow tomorrow!
I couldnt ask for more, extending the ETS Championship lead, while most important we were having a great time back on the racetrack all together in such a big event.
Personally I enjoy the moments with friends and competitors in the pits (or at dinner) a lot and those moments and memories having a big impact on my performance and attitude as well.
The TONISPORT and ETS crew did a great job to run it flawlessly and all people did follow the 'covid' restrictions perfectly, the way to go.
My Yokomo teammates Christopher Krapp in 8th and Alex Kunkler in the Pro Stock class finishing 9th rounded up a good weekend for us in such a competitive field.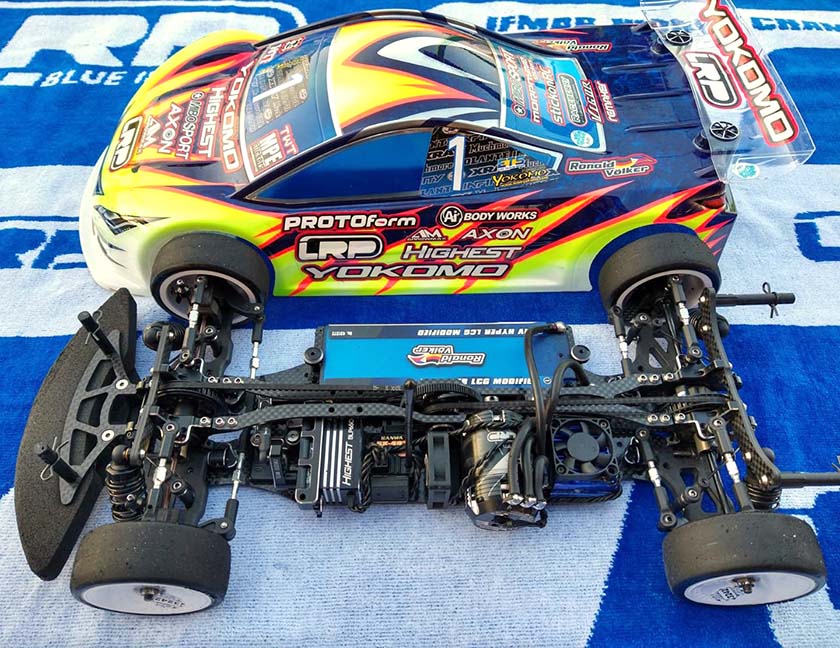 Set-up sheet by Ronald Voelker [JPG228KB]
Features:
ESC: LRP Flow X TC Spec
Motor: LRP X22 5.0t
Battery: LRP Hyper LCG G4 5200mAh
Servo: Highest BLP650
Receiver: Sanwa RX-493
Fan: WTF 30mm
Spur Gear: Axon 108
Pinion: Axon 28
Beside of some obvious parts everybody usually owns or has or wants additionally to a kit, here are some option parts on the car I chose respectively I can suggest (the first few are for weight reasons only):
-aluminium diff outdrives B9-501GA
-aluminium spool outdrives B9-501MCA
-aluminium rear axle B9-010AA
-titanium ball studs on most areas (by Racing Performer)
-titanium shock mounting balls B7-S8H
-RTC system B10-RTC
-graphite c-hub B9-413G (recommend if more direct response is needed or in very hot weather conditions, not recommended for indoor)
– 20g centre weight B10-BW20
– adjustable servo horn 15-19mm (TS-2154 for Futaba)