4WD レーシングオフロードカー YZ-4SF
B-YZ4SF / 64,800 yen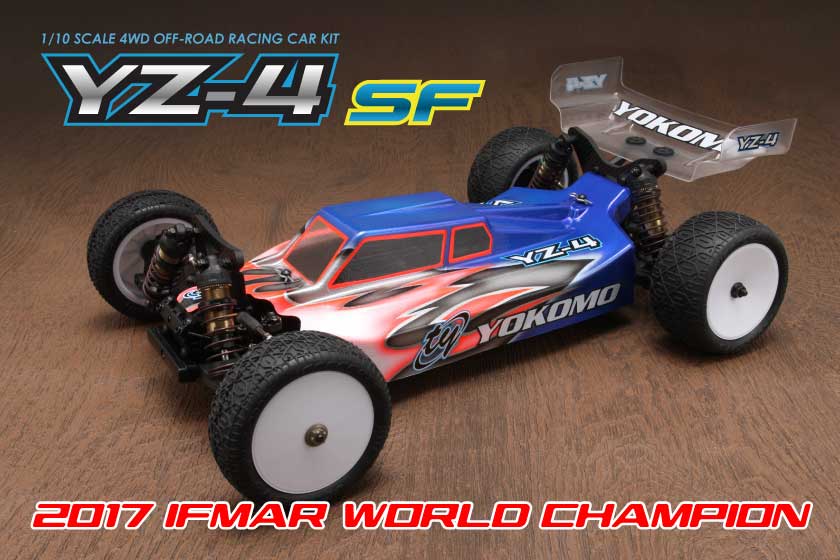 2017年11月に開催された世界選手権で衝撃のデビューWIN! 早くもワールドチャンピオンの称号を手にした最先端のシャフトドライブ4WDオフロードカーです。(レースレポートはこちら)
Yokomo's New YZ-4 SF 4wd Buggy had the perfect debut just 2 weeks ago in Xiamen, China where Yokomo Factory Driver Ryan Maifield Won the 2017 IFMAR 4wd Buggy World Championship!
→Race Report
This is the most advanced shaft drive 4wd off-road buggy on the market.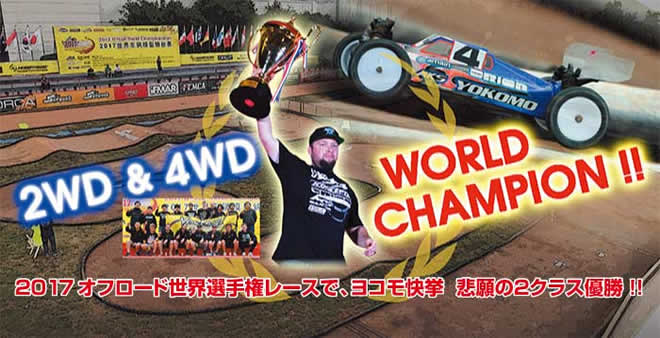 IFMAR World Championship 2017 Report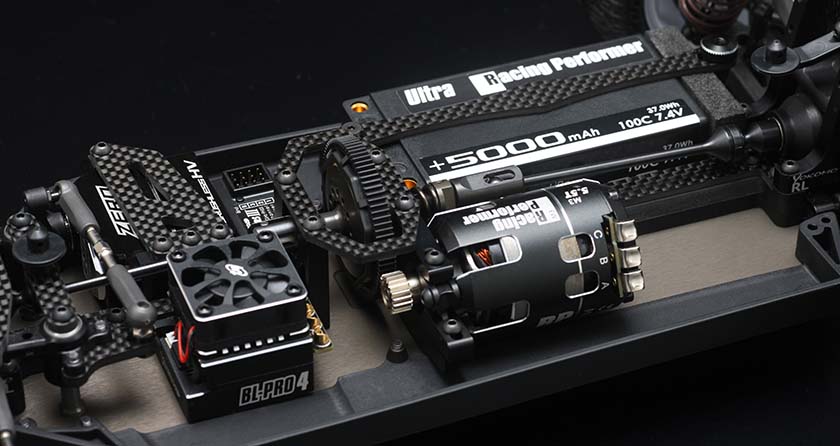 数年前まで問題となっていた縦置きモーターによるステアリングバランスの崩れも、反トルクの少ないブラシレスモーターの登場により影響が減少、シャフトドライブでもジャンプやコーナーリングでの安定感が飛躍的に高まりました。もちろんシャフトドライブならではのスロットルレスポンスの高さや、防塵性、メンテナンスのしやすさといったメリットにも磨きがかかり、現代の4WDオフロードカーの理想形といっても過言ではない仕上がりです。
Since the release of hi-power brushless motors, the YZ-2 SF has been carefully designed around this. With the motors anti torque and vertical motor mount layout being a key factor in not causing an imbalance in steering. Now this shaft drive car can perform more aggressively while staying stable even through difficult jump and cornering sections.
Of course, excellent throttle response is delivered by this unique shaft drive system while also remaining dirt/dust proof. The YZ-4 SF has been designed so that regular drive train maintenance is very easy.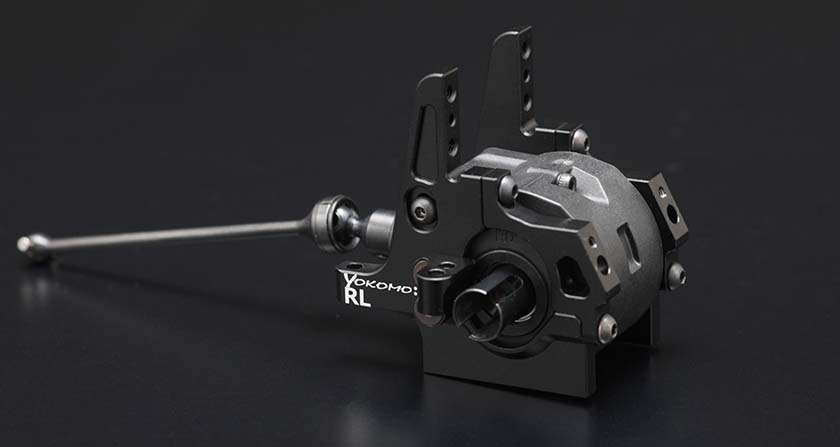 そのドライブトレインでは前後の密閉式ギヤボックスをアルミ製バルクヘッドで保持し、両サイドの偏芯カムを交換することによりバルクヘッドの高さを調整可能。車高やサスジオメトリーに対してデフの位置(ドッグボーンの角度)を微調整することにより、グリップ感や旋回性に大きな影響を与えるセッティングポイントとなります。前後のバランスも含めて様々な路面状況やドライビングスタイルに合わせることが可能で、ベストポイントを見つけだすことで大きなアドバンテージを得ることが可能になるでしょう。
The front and rear aluminum gear box's are sealed very well and the height of the bulkhead can be easily adjusted by exchanging the eccentric cam on both sides. Fine-tuning the differential position (the angle of the dog bone) against the height and suspension geometry is an important setting option which has a significant impact on the overall raction and cornering of the car. It's possible to match the various track conditions and driving styles to provide the perfect balance from the front to the rear of the car. This will prove to be a big advantage in fine tuning each set-up.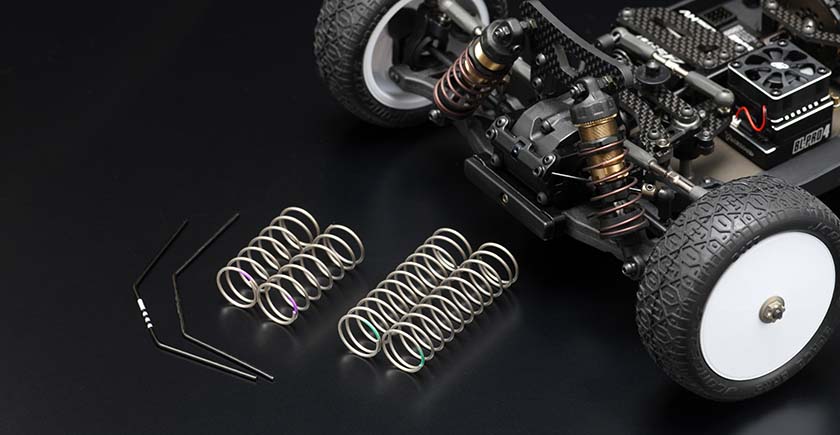 また、YZ-4SFキットにはそれぞれダート路面用と、カーペット・人工芝などのハイグリップ路面用の2種類の前後ショックスプリング、前後スタビライザーバー、ギヤデフオイルを同梱し、走行させる路面により選んでお使いいただけます。
世界選手権の優勝で証明された戦闘力の高さと、セッティングによる路面適応幅の広さで、どんな状況でも最高のオフロード走行をお楽しみ頂けます。
Also, the YZ-4 SF kit includes two types of front and rear shock springs. Both for low-grip surfaces such as dirt, along with high-grip surfaces such as carpet and astro. Front and rear stabilizer bars, along with gear differential oils are all included so each customer can select the ideal set-up for their specific surface.
World Championship proven performance with the freedom to make multiple set-up changes allows you to drive the best in any off-road situation.
主な仕様
★ダート(土)路面とカーペット/人工芝路面にそれぞれ対応した2種のスプリング、スタビライザー バー、デフオイルを同梱
■シャフトドライブ 4WDシステム 
■アルミ製 ハードアルマイト メインシャーシ 
■アルミ製前後バルクヘッド/キャップ 
■カーボン製前後ショックタワー 
■前後デフの高さ調整が可能なギヤボックス アジャストカム 
■アルミ製 サスマウント(ブッシュによりサスジオメトリーを自在に変更可能)
■新設計 前後サスアーム/ステアリングハブキャリア 
■オイル封入式 前後ギヤデファレンシャル 
■新設計ライトウエイト スリッパーユニット(3パッドタイプ) 
■アルミ/カーボン製 フローティング サーボマウント 
■Jコンセプト製 YZ-4S専用 NEWデザイン ボディ付 
■ビッグボア X33 スーパー ローフリクション ショックアブソーバー 
SPEC
全長:398mm(ウイング・タイヤ含む)
全幅:242mm
ホイールベース:278mm
全装備重量:1600g
2次減速比: 1:2.5
[Features of YZ-4 SF]
■Shaft Drive 4wd System
■Aluminum Hard Anodized Main Chassis
■Multiple Springs for Dirt, Carpet, & Astro
■Stabilizer Bars & Differential Oils Included in Kits
■Big Bore X33 Super Low Friction Shock Absorbers
■Aluminum Front/Rear Bulkhead and Caps
■Graphite Carbon Front/Rear Shock Towers
■Front/Rear Gear Differential Box's with Adjustable Height Options
■Aluminum Suspension Mounts (Ability to Easily Change Geometry)
■New Front/Rear Suspension Arms and Steering Hub Carriers
■Lubricated Front/Rear Gear Differentials
■New Light Weight Designed Slipper Assembly (3 pad system)
■Aluminum/Carbon Graphite Floating Servo Mount
■New JConcepts YZ-4 FS Clear Body & Wing
SPEC
Length:398mm(Include Tires & Wing)
Width:242mm
Wheelbase:278mm
Weight:1600g
Internal ratio: 1:2.5
組み立てキット
走行のために必要なもの:2チャンネルプロポセット(送信機、受信機、スピードコントローラー、サーボ)、バッテリー(Li-po・2セル)、充電器、モーター、タイヤ、ポリカーボネイト用塗料
Kit does not include electronics and tires, comes with unassembled parts and clear body.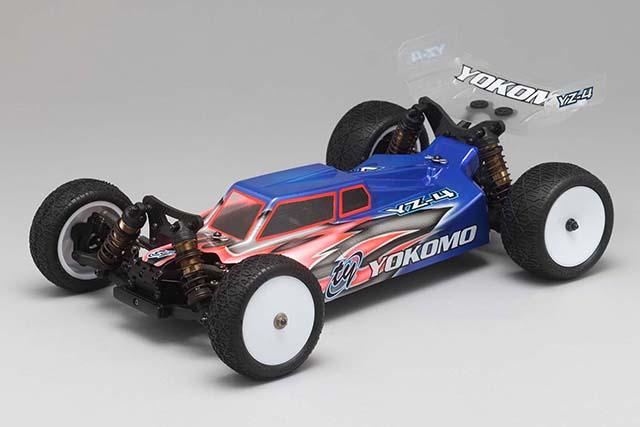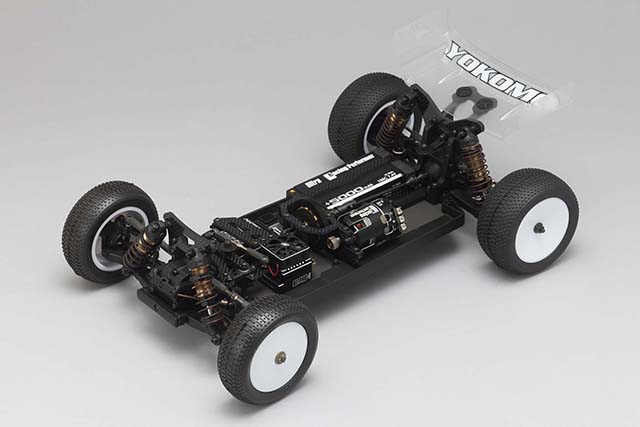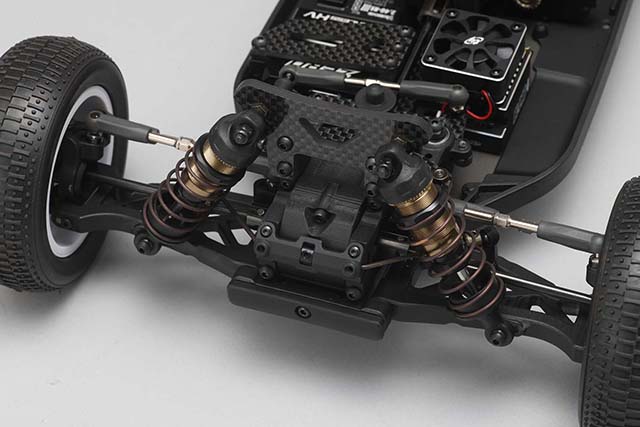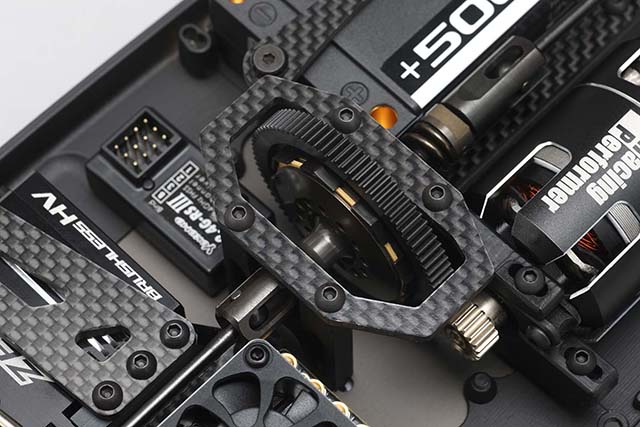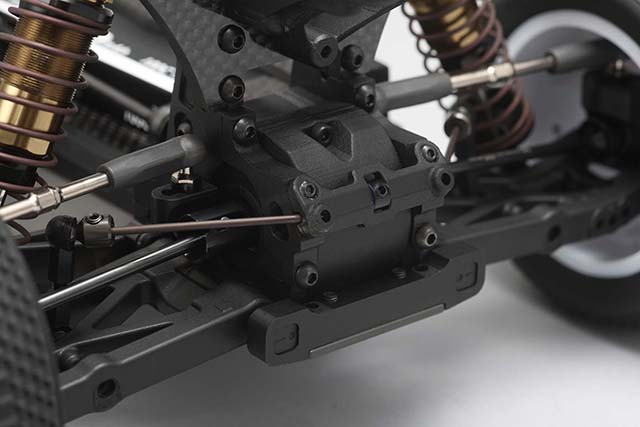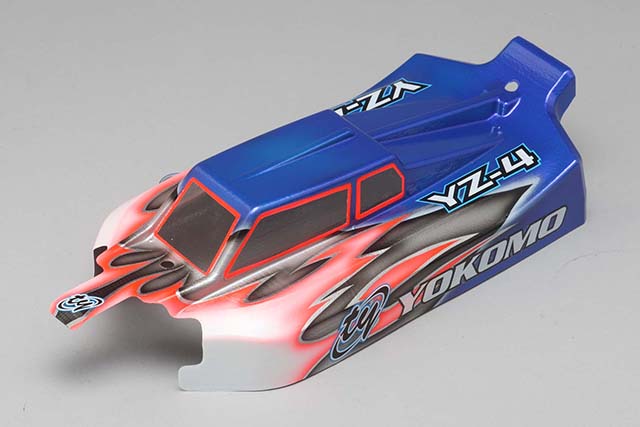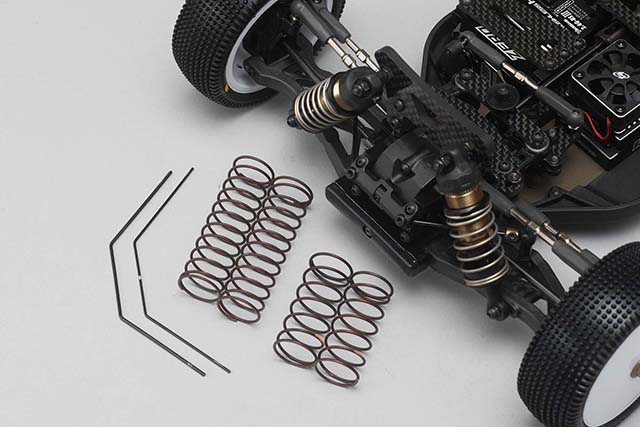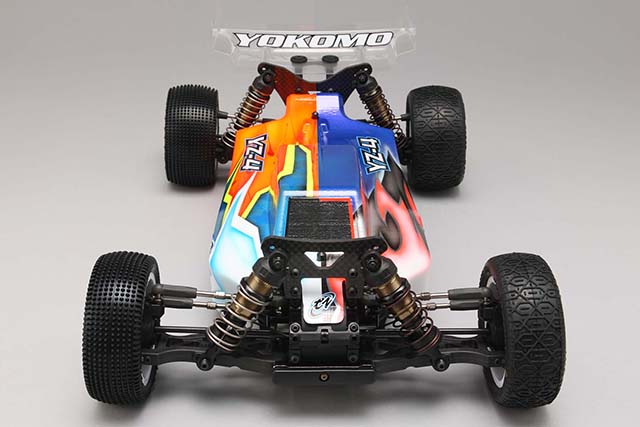 Manual & Setting
Set-up Sheet
Track
Driver
Date
Download
J Concept Indoor national series (Team Velocity R/C)
JP Richards
Feb.10,2019
RC Maniax Arena
Yusuke Sugiura
Mar.10,2019
Champ Stadium (Japan)
Yusuke Sugiura
Apr.21,2019
RC PARK GOJO
Yusuke Sugiura
Jul.07,2019
RC PARK GOJO
Kaito Kodera
Jul.07,2019
Thunder Road (J Concept NCTS 2019)
Matthew Gonzales
-
Parts List
▼ステアリングサーボ / STEERING SERVOS
▼シャーシパーツ / CHASSIS PARTS
▼駆動系パーツ / DRIVE TRAIN PARTS
▼サスペンションパーツ / SUSPENSION PARTS
▼ボディ / BODIES
▼タイヤ / TIRES
▼ホイール / WHEELS
▼ギヤ / SPUR & PINION GEAR
▼ベアリング / BEARINGS
▼スクリュー / SCREWS
▼ケミカル / CHEMICALS
▼その他 / OTHER